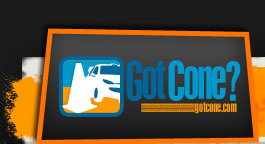 2011 GotCone Year in Photos
Author:
David
11 Dec
This is becoming a yearly thing. Last year I posted up some of the photos I thought were the best from 2010 and I wanted to do it again this year. I decided to try and pick photos with a story behind them, but I also picked some that were just fun photos. The year began with a trip to Rally America 100 Acre Wood and continued through to the RallyCross National Championships in Tulsa, with stops along the way at a lot of SCCA events and Pikes Peak. It was a busy year for sure!
I hope you enjoy the selections I made and I may add a few more if I run across some that deserve to be here. As always leave your comments and suggestions below.
Click an image to view them as a slideshow and to download the much larger resolution versions.