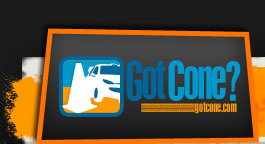 RumorMill: Travis Pastrana to WRC for 2011
Author:
David
21 Oct
Disclaimer: This rumor is just that a rumor and has no real concrete backing what so ever, but I thought it would be interesting to share. If anyone would like to provide any sort of confirmation or real information please do so.

So, the rumor is this; that Travis Pastrana will be leaving Subaru and joining the Red Bull Citroen Junior Team in the WRC for the 2011 season. The rumor is that he would be taking Kimi Raikkonen's spot on the team, as Red Bull currently favors Pastrana over Kimi, as they see the following and popularity that Ken Block has garnered and think Pastrana would be able to bring that same kind of following and excitement.
From what I understand currently Travis has not renewed his contract to drive with Subaru and there has been lots of speculation of shake ups on the Citroen Junior Team with Sebastien Ogier joining the Citroen Team. Kimi has been in talks with going back to the F1, but it seems most of those have fallen through, so far. Dani Sordo has also been rumored of talking with Ford, so it's not locked in yet that he will be driving for the Citroen Junior Team yet either.
Anyways it should be interesting to see what happens.